John Foxx
The Quiet Man
This page is devoted to the work of JOHN FOXX, one time lead singer of 80's synth icons Ultravox, electronic music pioneer and established solo artist in his own right. You can now read reviews of John Foxx's work on my album review page, or read the results of our recent John Foxx Album Poll and take part in a new one.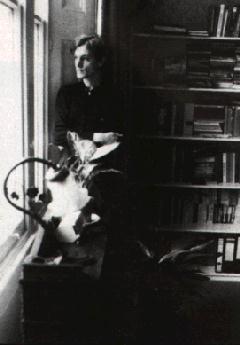 John Foxx



Born in Chorley Lancashire, Dennis Leigh came to London to study at the Royal College of Art. There, he became interested in electronic music and began rehearsing with a band called Tigerlily. After releasing one record - a none too thrilling cover of Ain't Misbehaving for a none too thrilling porno movie - the group changed its name to Ultravox and Leigh became John Foxx.

Signing a record deal with Island Records, the group recorded three studio albums "Ultravox", "Ha! Ha! Ha!" and "Systems of Romance" not to mention numerous singles. They attracted a cult following, influencing the likes of Gary Numan to start making music, yet commercial success eluded them.

Ultravox and Foxx went their own seperate ways. Ultravox recruited Midge Ure and went on to huge commercial success. Foxx signed to Virgin and started making the kind of music he wanted : harsh electronic sounds with a softer human edge. At last the world sat up and noticed, his single "Underpass" hitting the charts and is regarded as a classic of the synth pop era.

The albums "Metamatic", "The Garden" and "The Golden Section" followed with relatively minor commercial success. Metamatic is known for its trademark "metal beat" and uncompromising sounds, but still the feeling and thought in the lyrics comes through. "The Garden" is far more lyrical, many of the sharp edges from Metamatic honed away to give a much more soothing sound. "The Golden Section" is described by John as his "roots" album, and indeed it contains far for songs in a popular vein, such as "Your Dress" and "Endlessly".

It seems that at this point that John was becoming disillusioned with the music business and that Virgin were frustrated at the lack of big selling product. And that is possibly the story behind "In Mysterious Ways", which despite some fine tunes, sold badly and marked what many thought was the end of John Foxx's music career.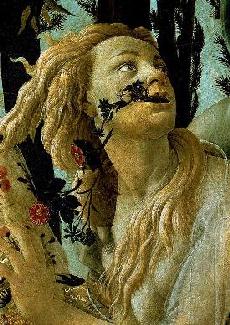 Find John Foxx and Ultravox! recordings at imvs.com for UK despatch.


There was a brief foray into the dance scene as Nation XII, but in 1997, came the news that Foxx fans had been waiting for for a decade. There were going to be not one, but two new John Foxx albums. Released simultaneously were "Cathedral Oceans", a beautiful album of haunting mood music inspired by John's love of churches and ecclesiastical architecture; and a more conventional CD "Shifting City".

Recorded with his new-found musical partner Louis Gordon, Foxx has rediscovered his "Metamatic" sound and updated it for the nineties. The result ranges from a modern multi-layered sound driven by solid beats, down to a simple stripped down metal beat of old. Either way it works. Spurred on by his still loyal fan base, Foxx even went on tour, releasing live recordings in the process, with more solo work and a partnership with the legendary Harold Budd in the pipeline.

Foxx records his own material is own "The Garden" studio in London, a facility which is gaining a fine reputation and has been used by, amongst others, Depeche Mode, The Cure, Siouxsie and the Banshees and The The.

Latest News ! NINE new albums ! Metamatic are to release no fewer than nine John Foxx albums some time in the near future, the culmination of many months of hard work in the studio for John. Details [with thanks to Robin at Metamatic.com] as follows :

John Foxx and Louis Gordon - The Pleasures of Electricity : The follow-up release to Shifting City.

John Foxx and Louis Gordon - The Exotour : By popular demand, a definitive version of the limited edition live release from the tour.

John Foxx - Metamatica : Previously unreleased material recorded around the time of the Metamatic release.

John Foxx - Cathedral Oceans 2 : A further release developing the themes already explored in the original Cathedral Oceans release.

John Foxx - Urban Motets : An album of "sparse, minimalistic piano pieces".

Harold Budd and John Foxx - Translucence : A collaboration of "treated" piano pieces between two masters of the genre.

Harold Budd and John Foxx - Drift Music : An album of "calm and enveloping themes".

John Foxx - Metatronic : A compilation of John's best electronic pieces from 1979 to the present day, along with rare and unreleased versions.

John Foxx - Metadelic : Much the same as Metatronic, only exploring John's interest in electronic psychedelia.

Now's the time to visit your bank manager and whip up some finance for this little lot, because still to come are the long awaited remastered CD versions of Metamatic, The Garden, The Golden Section and In Mysterious Ways.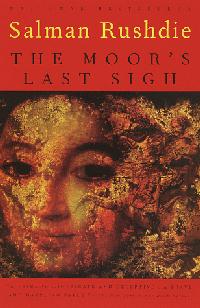 Working under his real name of Dennis Leigh, Foxx has established himself as a talented graphic designer, and often designs his own cover art. He has also been commissioned into various other projects, such as the cover of Salman Rushdie's novel "The Moor's Last Sigh".

Acknowledgememts
The author would like to thank Robin Harris of the John Foxx Metamatic web site and Mark Harden of the Artchive web resource for their kind permission to use certain images on these pages.

Visit these John Foxx sites !
Buy John Foxx !
Buy Ultravox !

The Alistair Coleman Homepage Fiasco